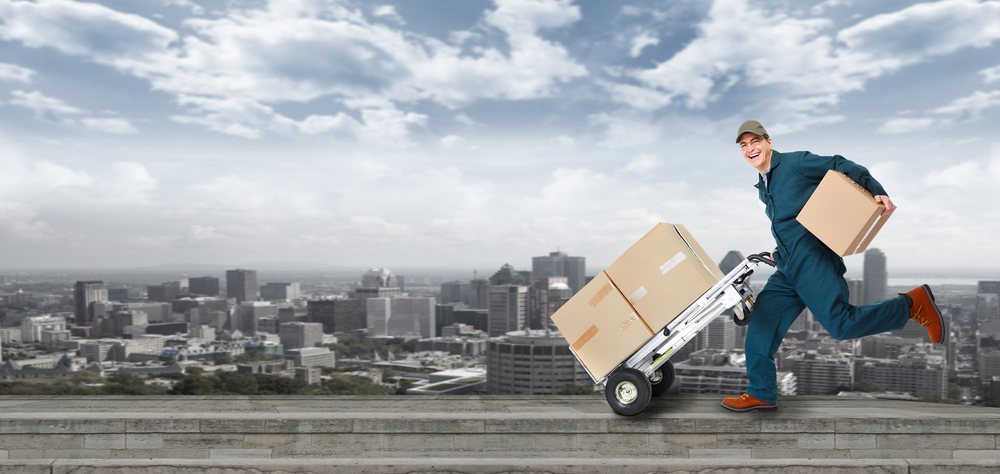 Why do moving companies dislike bad weather?
If you ask most moving companies what the best time of year to move house is, they will usually answer 'the summer'. This is because dry, warm weather not only provides the optimum moving conditions but it also makes the whole experience more pleasant for everyone.
If you have no choice but to move during bad weather then this could add several complications to your moving day. Frost, rain, wind and snow can all create hazards, not only for when you are moving your belongings from the house to the van but also when the man and van removals are on the road too. Worst case scenario is that you may have to delay your move if the weather is really bad, which will mean that you then have to make new arrangements.
So, let's take a closer look at how to prepare to move house during bad weather.
#1 Access
If your home is located down a difficult to access road, or your belongings have to be carried through tight spaces then this could cause delays. If ice or snow is expected, then you would be wise to clear paths on the day of your move, to make it safer for everyone.
#2 Belongings
You may need to take some extra steps to protect your belongings if you are moving in bad weather. Fragile or heavy furniture, for example, may need additional manpower or specialist equipment. If rain or snow is forecast, then your belongings should be secured in boxes and sealed with plenty of packing tape. You can pop your clothes into black plastic bags to protect them.
#3 Cleaning
Bad weather will mean mud and slush, which you will track into your both your new and old properties if you are not careful. Lay cardboard or towels around entrances to help keep them clean, and don't pack your doormat until last! It may also be worth booking a cleaner for after the move is finished and/or keeping cleaning supplies to hand!
#4 Stairs
Carrying heavy furniture up and down stairs can be awkward at the best of times but it can be ten times worse in bad weather. Be sure to let your man and van driver know in advance and again on the day, so that they are aware of the fact they will have to face any stairs inside or outside.
On the day you will be moving, it is usually a good idea to wake up early and check the weather and traffic reports again – in case anything has changed. Certain weather conditions may make it too dangerous to drive, so you may have to make a last-minute cancellation.
If you are moving house and are looking for man and van hire, then look no further – download the man and van app for free today.