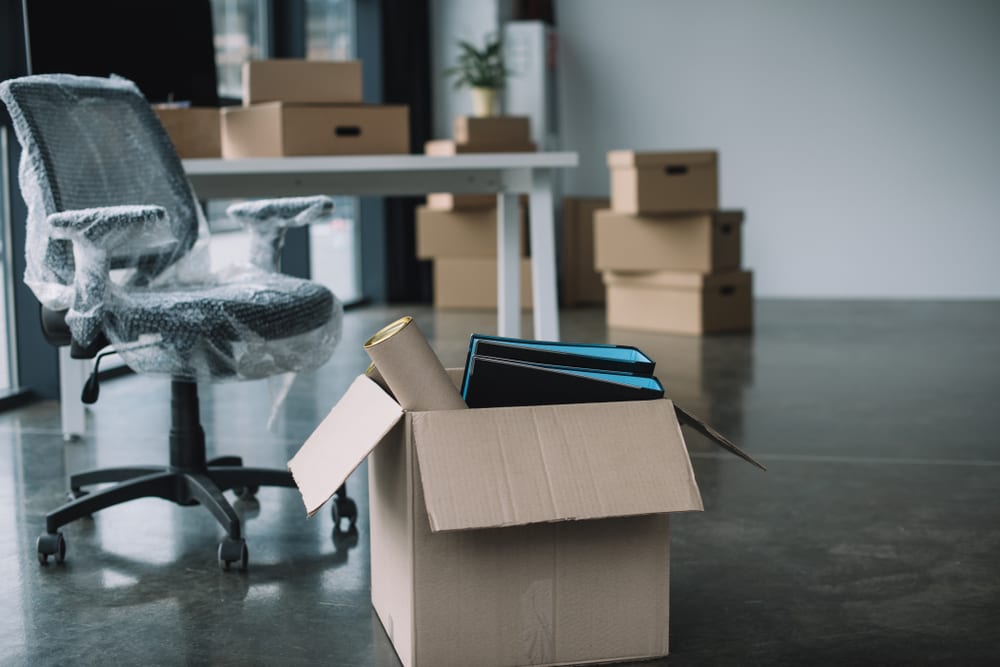 The Man and Van App Guide to Office Moves
Office moves. Guaranteed to strike fear into the heart of any business owner. It's a big step. Whether it be due to the growth of a business (or the decline) or just the need for a new location, it can be a difficult step to take – especially as it can be incredibly inconvenient for everyone involved. With man and van app on your side though, things will be a lot smoother.
Our man and van hire app can help you through all sorts of removal situations, and so we've pulled together some of the most important things you need to think about when it comes to moving your business.
Find your new premises
First things first you need to find a space that is suitable for your new office – both for the size of your company and your particular employee needs. To figure out if the space is right for you, think about things such as:
The size. Is there room enough for you to expand if you need to in the future?
Are there sufficient security methods in place? Will these affect your insurance?
Is there ample parking and is it accessible? Can your employees get to their place of work easily?
Are there sufficient facilities in place – such as toilets, plug sockets, air conditioning, heating and so on?
When you find a property that fills all your needs you should get the lease nailed – probably with the help of a legal advisor to ensure it is done properly.
Plan, plan, plan
Once you have sorted your lease, and got your move in date, you need to start planning. When it comes to moving an office, the more detail you can go into the better, and the smoother the process will be. The smoother the process, the quicker the whole move will be – so it is a win, win all round.
One of the most important things to consider is when to move. The best time for office moves is evenings or weekends so that you keep disruption of the business to a minimum, and also keep the noise factor to a minimum as well. Moving when the office is closed, also allows employees to settle into their new workspace at the beginning of the week rather than disrupting their work midweek and losing out on business hours.
Office Move Checklist
6 weeks before move date
Measure your new office space carefully to work out whether your furniture will fit
4 weeks before move date
Ask your furniture suppliers to for advice on office layout
Order new furniture, if you need to, and set the delivery date for the week before the move
Check security provisions on the premises and arrange for an independent contractor to come out if you feel the provisions aren't up to scratch
Arrange the installation of phone lines and WiFi
Download man and van app, upload the job and wait for rated drivers to contact you with a quote
3 weeks before move date
Let all of your existing suppliers and customers know that you are moving.
Cancel any deliveries to your current address, and have them rerouted to your new address
2 weeks before move date
Have new phone lines and broadband put in while the new office is empty
Set up a forwarded phone number
Arrange for your post to be redirected
Check all of the bathrooms and kitchen facilities are working (and get them fixed if not)
Arrange for short term storage if there is a difference in between your moving out date (of your old office) and moving in date (of your new office)
1 week before move date
Make sure all of your furniture has been delivered and set up
Do a final deep clean of your old office to make sure it is in a good condition for the company who are moving in
Moving day
Hopefully with all the moving companies tips we have given you, moving day will be a breeze. Just leave it all in the capable hands of your man and van app driver.