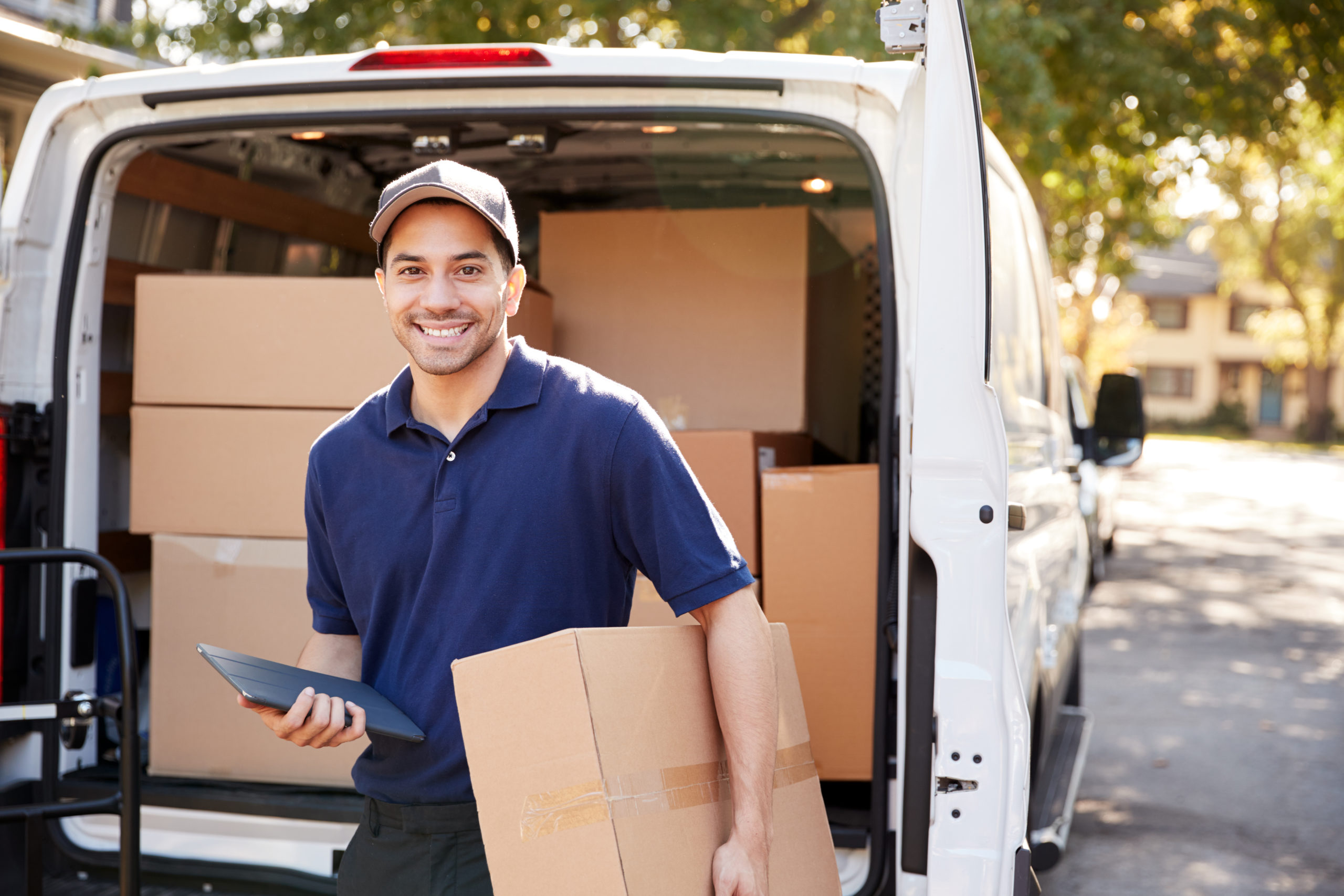 Should you use a Man with a Van Hire or a Removals Service?
Every single day there are thousands of people seeking the help of professional removal services for a variety of reasons – such as transporting heavy items from one location to another. However, removals services can be quite expensive, and so man with a van hire might be a better option for you. But how do you decide which service is right for you?
Man and Van Services
This service is exactly what the name suggests –one person with a van. No teams of people or fleets of lorries will be at your disposal, just a friendly and helpful person with their van. This makes this service ideal for smaller moves, such as a studio or one bedroom flat, rather than a large 4-bedroom house. The main benefit of this option is that it offers you the chance to keep costs down.
Full Removals Service
This offers you the option to use a team of professional packers, movers and a fleet of vans at your service. However, it will cost you more in the long run, and you may find that you get charged extra for delays due to bad traffic and so on.
Main Differences
The main differences between professional removals services and moving van rental depends on the amount of stuff you are going to be moving and how many people you want to help you out during the removal process.
A man and van service are most suitable for moving a few belongings or if you are a student relocating the contents of your room – which tends to be mostly personal stuff. In other words, you can use the man and van service to move house, but it would be on a smaller scale than a professional removals company. It is a more affordable and effective alternative which is perfect for small moves. If you are moving a large number of items, or relocating an office for example, then you may be better with a professional removals service.
How to decide:
To help make your decision between man and van services or a professional removal company easier, answer the following questions:
How long is the travel distance between properties? If the distance is short between your old and new property then man and van services are ideal. However, if you are moving across country or overseas, then you are best to go for a removals company as they are more likely to be able to help you out.
Do you want help with packing your special items? If you have a lot of precious items that you would like help packing, then you probably need the services of a removals company who specialise in this area – such as antiques. The drivers available through Man and Van app will safely transport your items between locations, but will probably be unable to help pack – although you can always ask them the question.
Do you have large items that need more than one person to move them? Man and van drivers tend to be just that – one person and a van, so they may not be able to help you move large items such as pianos and large pieces of furniture. With Man and Van App you can upload a picture of the item you want moving, and drivers who are able to help you with it will then contact you directly, saving you the time and hassle of searching for yourself.
How much work are you willing to do? If you book a man and van service you may have to get your hands dirty and do a lot of the work yourself rather than relying on a team of moving professionals to do it all for you.
How many trips do you think the move will take? If you want to do the whole move in one go then you will need to ensure you get access to a large lorry, or you will have to settle for doing more than one trip to ensure everything gets from one place to the next.
Is money a factor in your decision? It basically boils down to extra help or less cash paid out. If money is tight then the man and van service is the better option for you definitely.
Hopefully you have a better idea of the man and van service as opposed to removals services, and can decide whether the Man and Van app removal van option is the best for you. If you want to give it a try, download the app today to find 100s of local drivers ready and waiting to give you a quote.