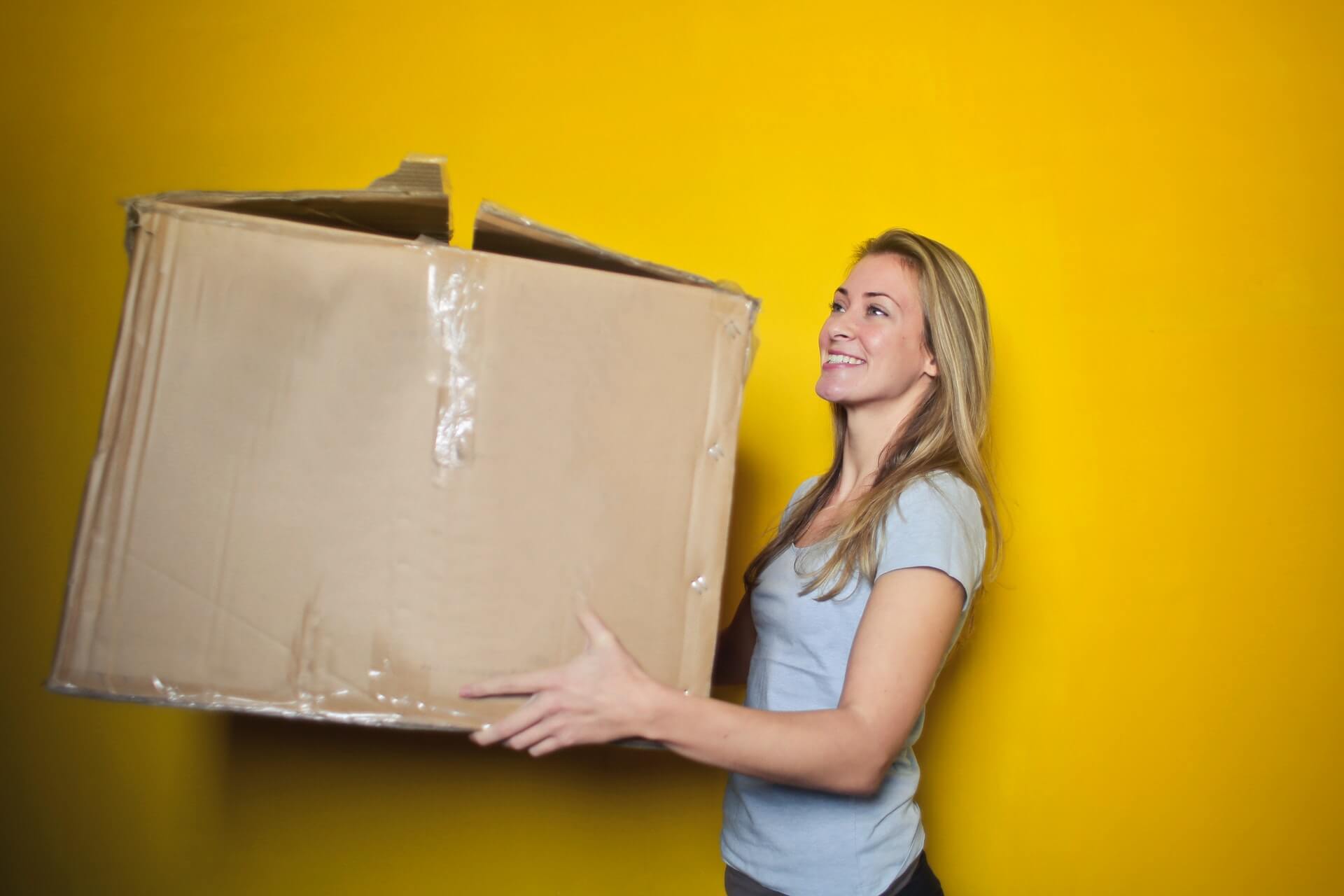 Removal Vans Tips for Packing to Move House
Moving house can be quite a stressful thing to do, what with contacting utility companies, cleaning your entire home, sorting out removal vans, and packing all of your belongings as well. So, the team here at Man and Van app have pulled together some of their top tips for packing to help you out a little.
Let's start with the essential items you need:
Packing Supplies
Small boxes
Medium boxes
Large boxes
Heavy duty boxes –for your heavy items
Wardrobe boxes – which you can make yourself by using a tall box and adding a metal rail (which you can find on eBay). Then you can just hang your clothes straight from your old wardrobe into the box and then into your new wardrobe.
Packing tape
Bubble wrap
Old newspapers and magazines to wrap possessions in
Stretch wrap for your furniture
Marker to label boxes
Labels
How to pack to move house
Pack as early as you can. People often underestimate exactly how long it will take them to pack their whole house up. The earlier you can start the process then, the better, as it won't end up being a last-minute rush! For example, a large house could take two months to pack correctly, if you do one box a day. For smaller houses you could probably get away with starting a month before your move date. This is not an exact number of course, and you can do it as slowly or as fast as you want!
Start with the rooms you use the least. It just makes sense to pack the items you don't use on a daily basis first, and leave things like the kettle and toaster until last. Seasonal items such as Christmas lights, coats and gardening tools are perfect examples of things you can pack first.
Try and pack one room at a time. This is one of the most important packing tips, but one that often gets forgotten. Doing it this way will help you to stay organised, and make it easier for you to tell the people helping you to move where everything should go.
Declutter. Moving house is the perfect opportunity to get rid of things you don't use anymore – after all there is no point stocking the moving van full of stuff that you just don't need. You can use the Man and Van app to find someone who will take your stuff to the local charity shop or tip, or you could try and make some money by eBaying stuff.
Don't overpack your boxes. Trying to squeeze as much as you can into each box is never a good idea as the box could break when you move it, or you could do yourself an injury. The easiest way to remember to do this is to put heavy items in small boxes, so you can't put too much in, and pack your lighter items in the larger boxes. This packing tip will literally save you a lot of pain!
Fill gaps with paper. Use your old newspapers and magazines to fill any gaps in your boxes as it helps to protect your items while they are being transported, and this is especially important if your stuff is going into storage for a while.
Label each box. Write the room the boxes relate to and what is in the box on the side of each box. The side not the top as this will make it easier to see them if they are stacked. Listing everything like this should make it far easier to sort everything out at the other end.
Put heavier boxes on the bottom. It might sound like common sense, but this packing tip is still important to mention! Putting heavy boxes on the bottom and lighter boxes on top will mean that nothing gets crushed or broken during your move. This comes in especially handy when you are loading furniture in and out of vehicles or packing books.
Dispose of hazardous materials. Most people will not transport hazardous materials such as paint, bleach, pesticides, batteries and fluorescent tubes, so if you want to take things like this with you, you will have to organise this separately.
Have a box of essentials
Perhaps the most important tip we can give you is to have a box packed full of essentials, such as snacks, cutlery, tin opener, towels, dishcloth, soap, first aid kit and tools. All of these things will come in handy we are sure, and you don't want to be searching through all of your boxes to find them.
If you are looking for removal services near me, then download the man and van app today to find 100s of Man and Van drivers waiting to give you a quote.