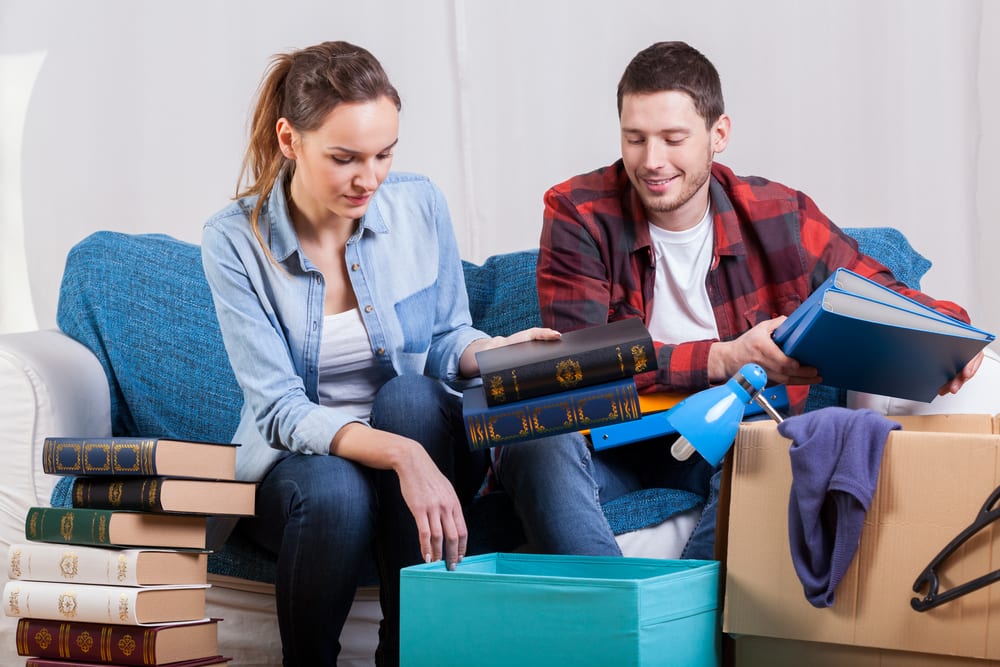 Man and Van Services Guide to Student Renting
Here at Man and Van app we offer a wide range of man and van services, and one of the most common groups of people we work with are students. The first time you move away from home can mark a new found sense of freedom for many young people, which can be exciting but is sometimes tinged with unfamiliar obstacles.
One of the hardest parts of living by yourself is finding somewhere to live. For those of you who are taking your first steps into the world of renting, it can be a very daunting experience. There is a lot of things for students to get to grips with, including sorting out your tenancy agreement, making sure your utility bills are set up, organising a moving van and so on.
To help ease your anxiety we have pulled together five top tips for student renters:
#1 Research, Research, Research
Its very easy to get wrapped up in the excitement of moving in with your friends, but choosing somewhere to live is actually a very serious business! You need to think about:
Location. Before you decide exactly where to live, gather as much information as possible. You should be able to find a lot of information online, but you should always back this up with a bit of on the ground research as well. When you are looking around the neighbourhood take note of where the supermarket is, transport links and so on. You should also take note of how the neighbourhood makes you feel from a security point of view and if it is clean and tidy or not.
Landlord or Letting Agent. It is always easy to go with the first landlord or letting agent you meet but taking the time to work out exactly what it is you want up front will save you potential headaches in the future. It is also important to know that not all landlords are trustworthy either, so you should always check their credibility.
#2 Protect Your Deposit
Sorting out your deposit is another daunting part of the renting process, but there are schemes and regulations in place that can help you protect your deposit.
The Tenancy Deposit Protection Scheme was introduced by the British Government in 2019 to help to prevent unfair witholding of deposits. The scheme requires landlords to place renters deposit in one of three government schemes within 30 days of receiving it. The scheme holds onto the amount through the whole of the tenancy, and returns it to the tenant at the end (providing all conditions are met).
#3 Check Your Contract
Rental contracts are full of technical jargon and can be pages and pages long, but it is important that you read it carefully before you sign it. It is a legal document at the end of the day, so you should be sure of what your responsibilities are, and what you are liable for otherwise you could face serious problems down the line.
You should check:
Break Clause. Many landlords prefer 12-month contracts, which aren't always ideal for students as university years only run from October to June. If you are able to get a 9-month contract then this is great, but if not you can ask for a 'break clause' to be written into the contract.
Joint Contracts. If you are going to be living with other students, then you will probably be asked to write a joint agreement rather than individual contracts. While a joint contract sounds simpler it isn't always as it can mean that all tenants are equally liable in terms of property damage or unpaid rent. So, if one of your housemates doesn't pay their rent the you will be responsible for covering the cost.
#4 Think About Additional Costs
There are lots of costs you need to think about when you are renting, and these include:
Bills. Many advertised rents are not the final amount you have to pay. A lot of the time, utility bills are not included in the rent, and so there will be additional costs you have to pay. When you are looking at a rental property then, it is important to ask the landlord what the expected costs of these bills might be.
Council Tax. If you are a full-time student renting a property, then you don't have to pay council tax, but if you are sharing a house with a part-time or non-students then they will be liable to pay (although they will get a 75% discount as they share with you)
#5 Have an Inventory
Despite the fact that the Tenancy Deposit Protection Scheme is now in place, many renters still worry that they won't get their deposit back. One way to protect against this is to use an inventory – which is an extensive list that details the condition of the property at the start of the lease including information on fixtures, fittings, paintwork and furniture. Make sure you have detailed written descriptions and photos to back you up as well.
If you are a student who is moving into student accommodation or a rented house shortly, and you are looking for removal van hire near me – then you need to download the Man and Van app today to get access to hundreds of rated drivers.