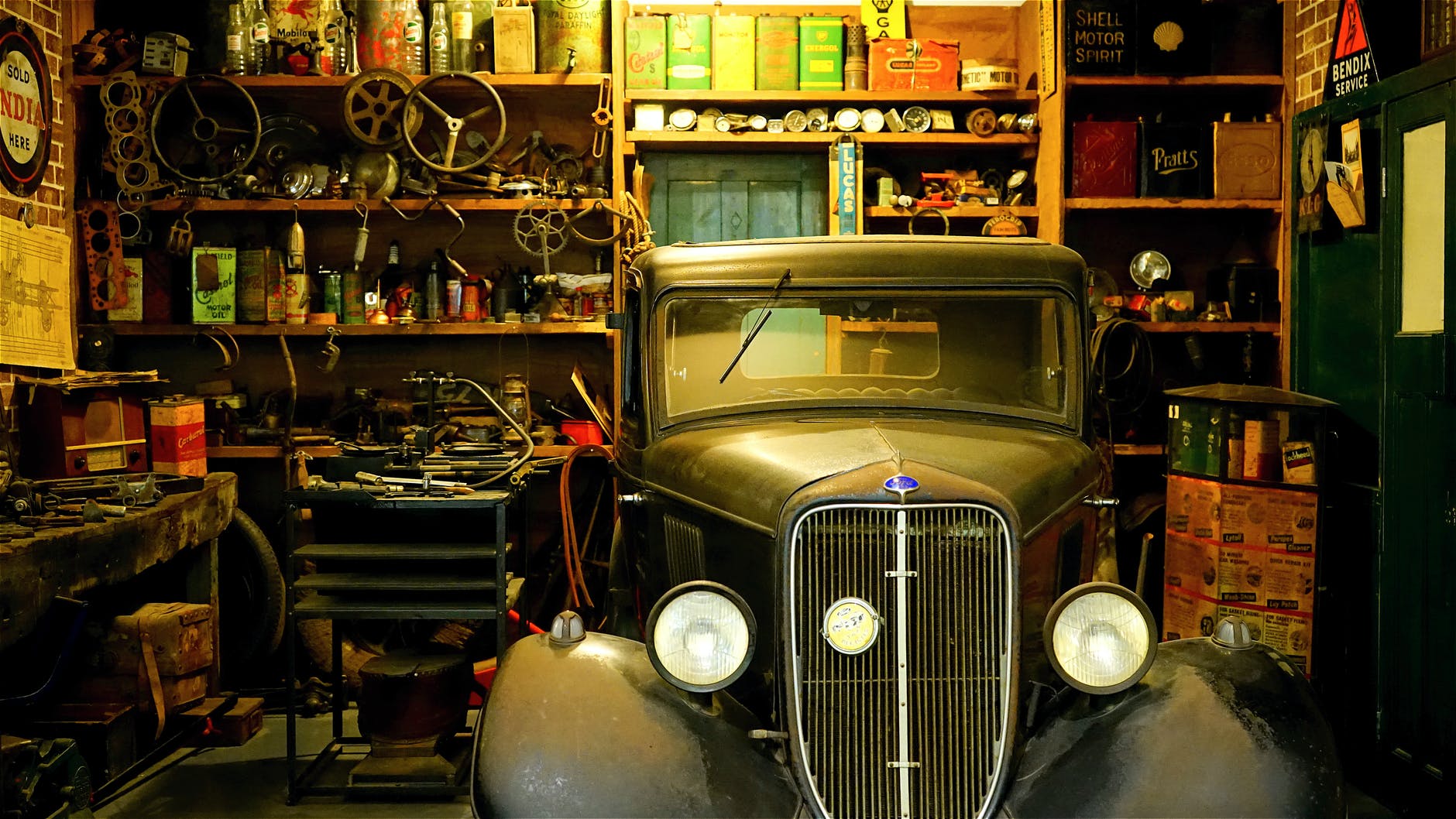 Do you have the UK's messiest garage? Man and Van app can help!
Shelving and storage experts Big Dug recently ran a competition to find the UK's messiest garage – and they really came up with a worthy winner. Luke from Gloucester hadn't touched their garage for 12 years – and it was a real mess. Packed full with broken furniture, bike parts, luggage, a sofa, a table and even a couple of old ironing boards – they probably needed man and van services to help them shift all that!
It doesn't look like that anymore though – thanks to Big Dug – who transformed the space with specialist flooring and some swanky new shelves. Just the thing you need to keep the space neat and tidy. However, the first step in any great transformation is to get rid of the rubbish ready for your man van to remove – but this is sometimes easier said than done.
Here are some of our top tips to help you clear your rubbish:
Make sure you have a large space somewhere where you can lay everything out – this will make it easier for you to see what you want to keep and what you want to get rid of
Remove rubbish in order – start at the top and work your way down to the bottom
Separate your belongings into three piles – 'keep' which can be moved back into the garage, 'throw' which can be put into your rubbish bins and large items/recycled items which can be collected by your chosen man and van
Once you have cleared the space, clean it thoroughly before you even think about putting anything back in there
Invest in high quality shelving and storage boxes to help you to keep things neat
If you have a lot of things to store, then separate them out into similar groups of items, store them in the same box and label them clearly
Dispose of all of your waste safely – either in your recycling bins or by booking a man and van to take it to the tip for you
So, what are you waiting for? Grab the opportunity to clear your garage today – unless you want to be in the running for next year's messiest garage. Start by downloading the Man and Van app and searching for man with a van service who can help you get rid of your clutter.