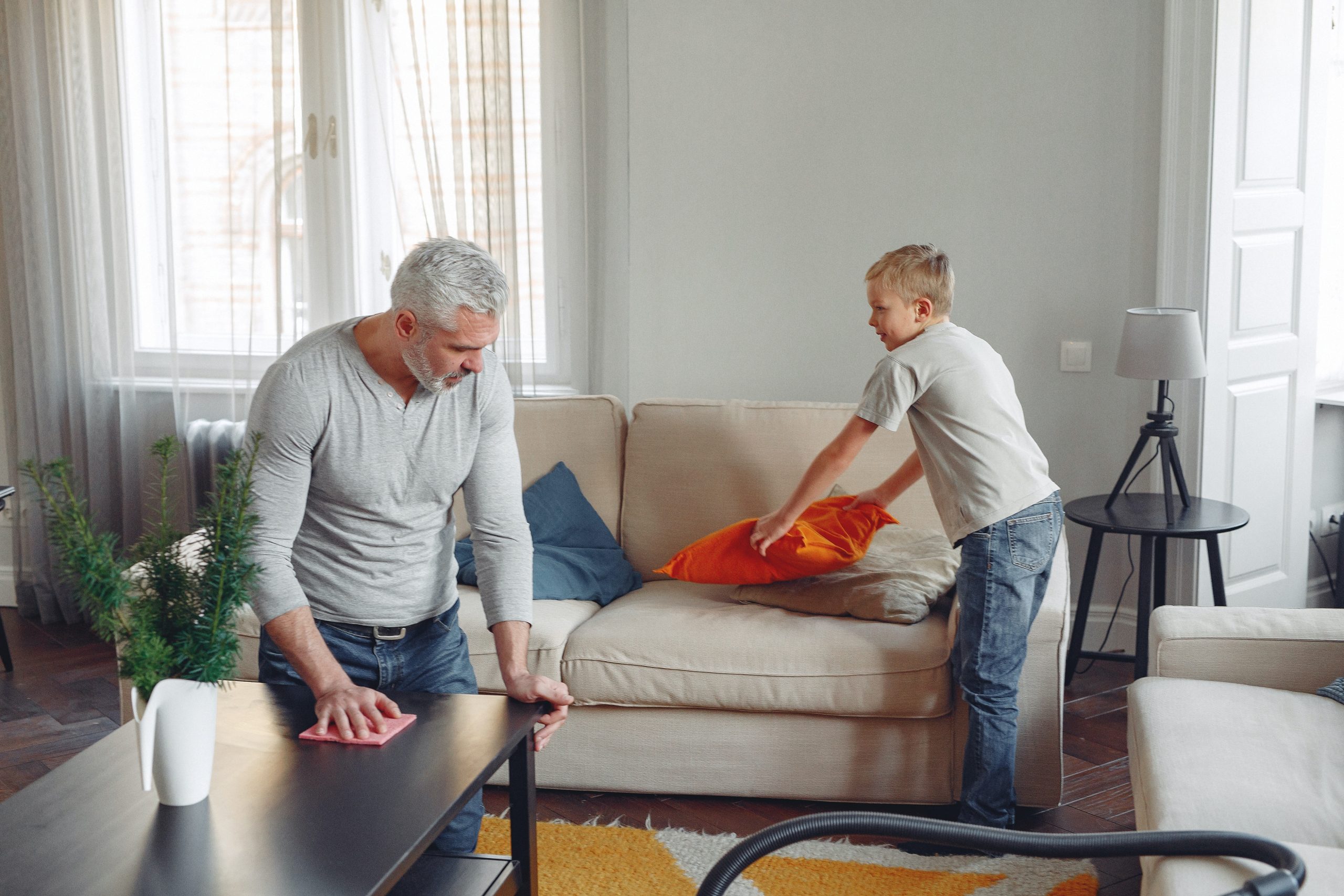 Decluttering tips from the experts at Man and Van app
We have all been spending a lot of time at home over the past few weeks, thanks to the social distancing and lockdown measures introduced to help prevent the spread of COVID-19. So, it's likely that your home is also fuller of clutter than it has ever been. There will be books, mail, school supplies, work files and so on. However, the team here at man and van app have plenty of tips to help you stop clutter in its tracks.
Decluttering your kitchen
The kitchen is the heart of the home, and so it can be one of the first places that clutter collects in. It can really make you want to contact a moving service and head for the hills. You can easily keep it clean and tidy by using the following tips:
Expand your existing storage with a quick DIY project. All you have to do is mount a rack on the back of a cabinet door or buy a roll-out rack and pop it into your bottom cupboard. These are both great ways to ramp up your cabinet space
Use up wall space by hanging pots and pans from a suspended pot rack or on s-hooks from a pegboard
Declutter your bathroom
Your bathroom probably looks like the beauty aisle at boots – with cotton pads, mascara tubes and toilet cleaners all over the place. You can take control of it again by
Getting rid of any products that are out of date. Every three months have a look at all of the products that are in your bathroom, and bin any that are past their best by dates – and any that you just don't use
Keep your towels on hand by storing them in some decorative (yet practical) baskets
Use your under-sink storage to the maximum by investing in some baskets, bins or plastic drawers
Declutter your bedroom
Your bedroom should be a place that makes you feel calm and relaxed – not somewhere where you cannot see the bed through a pile of stuff. Follow these genius tips:
Place an attractive basket underneath your bedside table to create somewhere you can neatly store your laundry or cushions
Use under the bed storage to help optimise your closet space. There are lots of vacuum or fabric storage bags available to help you keep the wrong seasons clothes out of sight
Declutter your lounge
Your lounge is probably the place where you do most of your living, so make it a warm, cosy and functional space by:
Clearing your coffee table of books, candles and flowers. Yes, we know if looks nice but keeping it 75% clear is a great way to create an illusion of space in the area. Look for coffee tables with shelves or drawers below the surface to help you keep on top of the clutter
Making it guest friendly and keeping smaller items such as candles, vases and other decorative pieces on a tray – which you can quickly move when friends or family come round.
We hope these tips have given you some advice on how to declutter your home. If you want to move somewhere bigger and are looking for removal van hire near me, then download man and van app today.