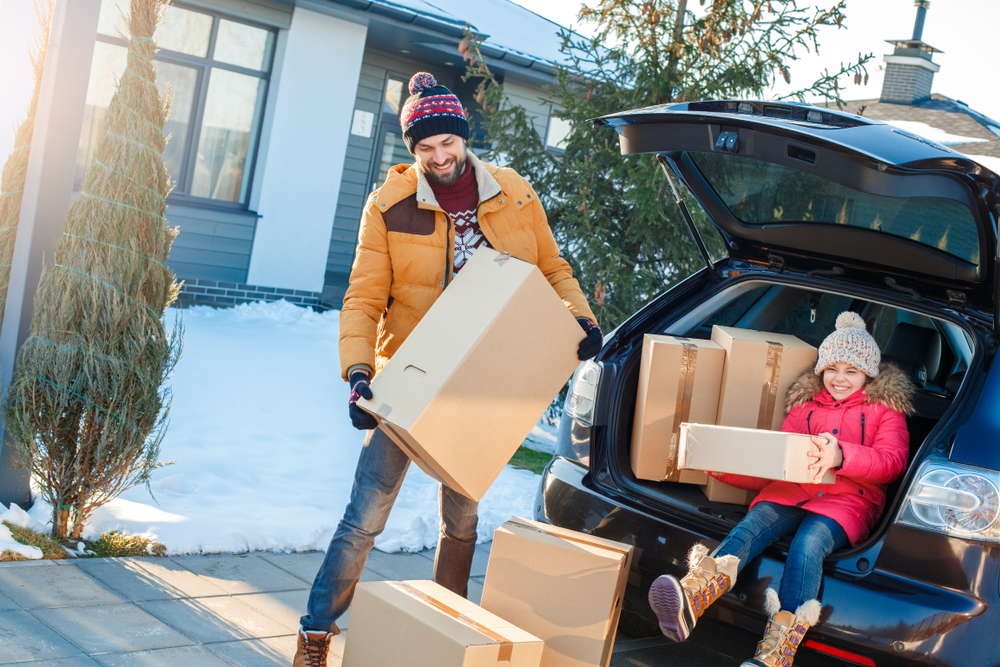 The Top Questions We Get Asked About Moving In Winter
Moving house at any time of year can be very stressful, but moving in winter is especially so. Concerns about dark mornings and evenings, terrible weather, and whether Man and Van Kingston-Upon-Hull is working over Christmas can all add to the stress.
With this in mind, we've pulled together some of the most commonly asked questions Man and Van Newry tends to get asked regarding moving in Winter.
What will happen to my move if the weather is really bad?
The weather in the UK is very rarely bad enough that the independent man and van drivers signed up to Man and Van app cannot complete a job. They tend to have a lot of experience of driving and are able to handle a variety of weather conditions. However, if the weather is looking particularly bad just before your job is booked, it might be worth contacting the driver directly through the app to ensure they are happy to complete the job as requested.
If there is really heavy rain forecast, what should I do?
Preparation is going to be key in the case of heavy rain. Use a good quality box to store your items in, as poor-quality ones are more likely to go soggy more quickly in the rain. Make sure everything in the box is well wrapped as well.
What if it is icy outside?
Try and keep the path clear from where the van will be parked to where your driver will get to your door. It is a good idea to have a bag of salt at hand to help with this, and keep a shovel handy in case it starts to snow as well.
I assume drivers are less busy in the winter, so I won't need to book them as far in advance?
The independent drivers registered with Man and Van app tend to be busy all year round, and so we wouldn't recommend you leave it to the last minute to get your job booked in. It's well worth finding the driver you prefer early on in the removal process, and getting a quote from them so that you can proceed quickly once you have you moving date confirmed.
What are the essential things I need to remember?
Have some salt and a shovel to hand if it is icy/snowy
Have a kettle to hand – for ice
Have an essentials box in your own car with things such as
Make sure bedding and nightwear is close to hand just in case it ends up being a late one, and you want to get to bed – or there is an issue with the heating and you want to warm up quickly!
If you are looking for man and van Wakefield or anywhere in the UK download our Free Man and Van app today to connect with independent rated drivers in your local area.