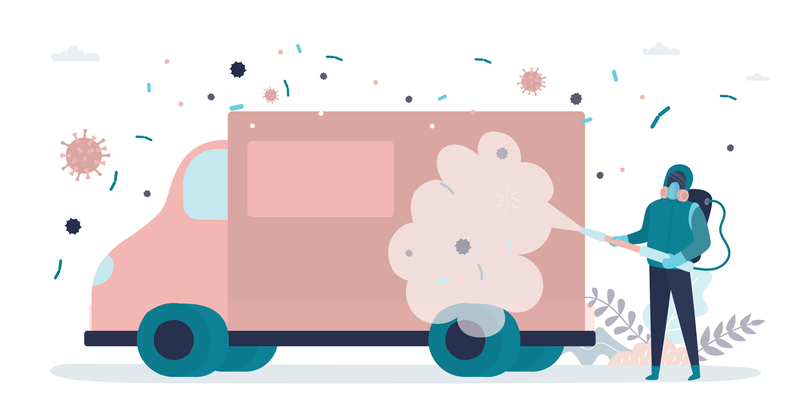 Man and Van Hire during COVID-19 Pandemic
Many of us are stuck at home at the moment, thanks to the COVID-19 pandemic and so we are taking the opportunity to tackle some of those jobs we have been putting off for a while.
If you are worried about how to get rid of your rubbish, now that the Government have taken strict measures to slow the flow of Coronavirus throughout the country, don't worry – man and van hire is still an option for you to use.
Here at Man and Van app the health and safety of both our customers and our drivers is top priority, and so we have made some changes to our policy in order to still be able to provide you with the man and van service you love.
We are following the Government's advice closely, and making sure that we keep up to date with any policy changes so that we continue to offer a valuable service to you in these tough times, while ensuring the health of all of our drivers, clients and employees.
In order to comply with the Government's guidelines, we are now minimising the face to face contact between drivers and customers by introducing an option on the app which allows you to specify that you would like your item to be collected from your doorstep – or another safe place which you have agreed with your drive beforehand.
Once the driver has collected your item (or items) they will then confirm this with you, via the app, as well as confirming to you when the job has been completed. This then allows you to review and feedback on them as normal.
We are also encouraging all of our drivers to carry hand sanitiser with them everywhere that they travel, not only for their safety, but the safety of others as well – by minimising the risk of germs spreading.
Although recycling centres are closed to the general public, some are still open for commercial waste and so using a man and van driver is really the only way to get rid of waste at the moment.
If you are looking for moving services near me, or have any further questions about our service please contact us via our social media channels – Facebook, Twitter or Instagram.