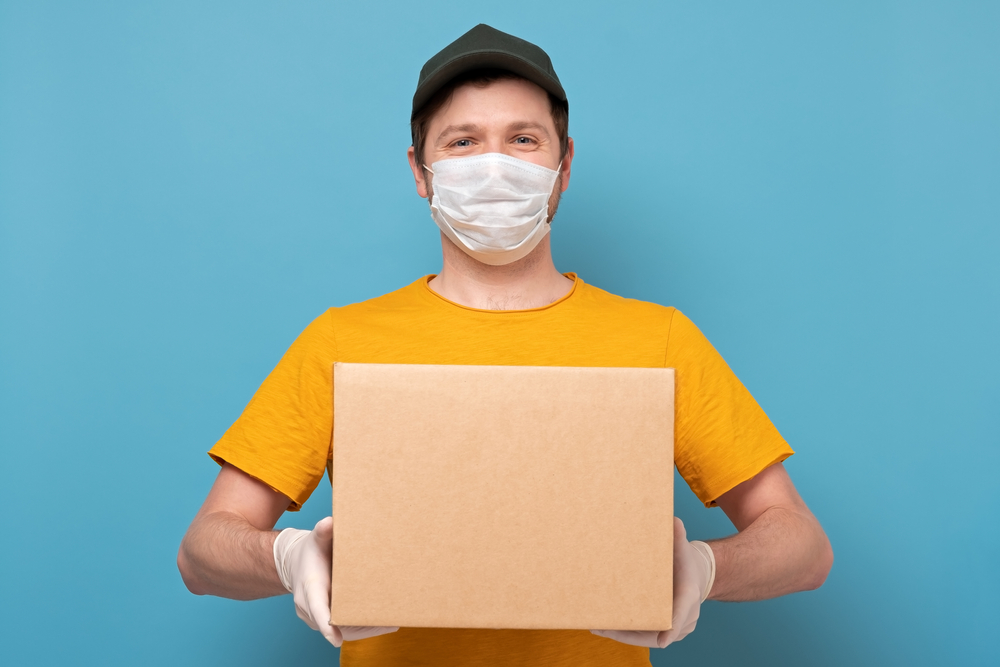 How our drivers are staying safe during coronavirus (COVID-19)
National restrictions due to COVID-19 have begun in England on November 5th, which means that people are being asked to stay at home where possible, and only travel to work if they cannot work from home. There is specific guidance in place for those who work in or from vehicles, including couriers.
Through our app, you can access rated drivers in your area – from Man and Van Edinburgh to Man and Van Westminster. They will ensure they are following the guidance as laid out by the UK Government in order to protect both themselves and you.
COVID-19 is being classed as a public health emergency, with everyone needed to assess and manage the risks involved. Drivers will take precautions to protect themselves and others from risk to their health and safety. You will also need think about the risks they may face and do everything you can to minimise them – while realising that there is nothing you can do to eliminate it completely.
The Government advice for those carrying out deliveries or collections is:
"To maintain social distancing and avoid surface transmission when goods enter and leave the vehicle, especially in high volume situations, such as distribution centres and despatch areas."
The following steps may be put in place:
Scheduling collections and deliveries to limit exposure to large crowds and rush hours where appropriate
Revising pick up and drop off collection points and procedures
Having single workers load and unload vehicles (where safe)
Minimising unnecessary contact at gatehouses, security, and doors where possible – so non-contact picks up where possible depending on the nature of the booking
Maximising the use of electronic paperwork where possible and reviewing procedures to enable safe exchange of paper copies where needed, for example, required transport documents
Enabling drivers to access welfare facilities when required and consistent with other guidelines
Encouraging drivers to stay in their vehicles where this does not compromise their safety or existing safe working practices
This may mean that if you book a man and van sunderland or man and van Leeds, or man and van anywhere, they may take extra steps to minimise the contact risk resulting from people in vehicles. These steps will usually be needed:
To determine if schedules can be revised to reduce interaction and overlap between people, for example when they are collecting or delivering items and during break times.
To ensure delivery and receipt confirmation can be made contactless where possible, and avoiding physical contact when handing goods over to their customers
Preparing for goods to be dropped off to a previously agreed area to avoid transmission, for example, taking advantage of click and collect type collections
Keeping the number of people in the vehicle to a minimum and as distanced within the vehicle space as possible, and using other safety measures such as ensuring good ventilation
Hopefully this has reassured you that our drivers will be taking the necessary steps they need to during this lockdown period to keep you as safe as possible. So, if you are looking for a man and van norwich or man and van anywhere in the UK – download the free app today.