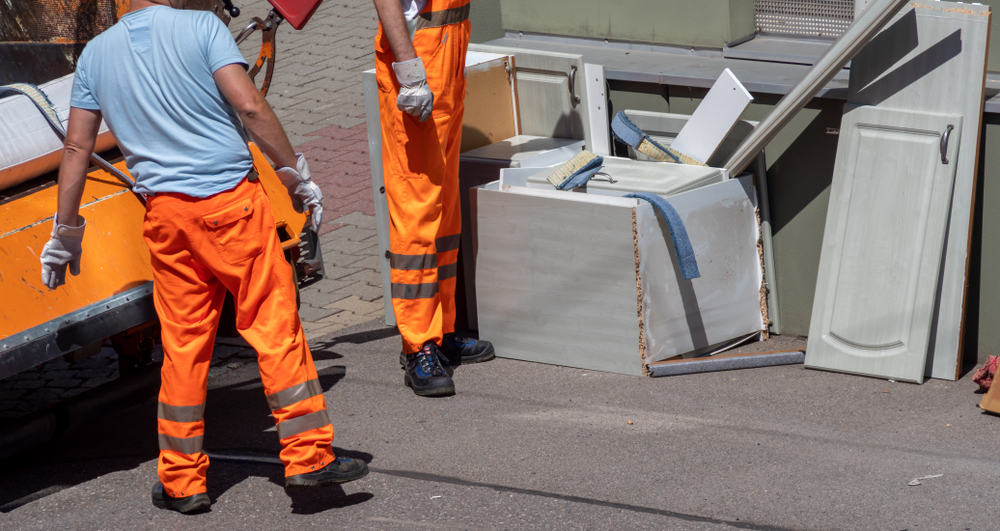 How Man And Van Can Save You Money On Bulky Clearances
If you are looking to get rid of some bulky waste, then here are man and van tips to help you save money.
#Can you reuse the item?
Before taking any item to the tip it is worth asking yourself the question "can it be used by someone else?" If it is clean and in working order then the answer is usually yes. If you are feeling generous and live somewhere that has quite a lot of passing traffic then you may want to put it outside your home with a sticker on that says "Free to a good home."
Or, you could use a website such as Gumtree or Ebay to try and get some money for it. And you can offer to have it delivered to your buyer by man and van hire, using the Man and Van App.
# Use a house clearance company
House clearance companies make their money by reselling what they collect from you, rather than just taking it to the tip. So, they may offer you some money or only charge you a small amount to take your "rubbish" away rather than you having to pay them.
So, if you think there may just be some useful pieces amongst your junk, it may be an idea to contact a house clearance company to give you a quote on removing the lot.
#Use the council's bulky household waste collection service
Every council in the UK is legally obliged to provide local residents with a home collection service for bulky items that you can't put in your bin. This service tends to be restricted to items such as appliances, furniture and mattresses. It usually has a cost attached to it, but is subsidised, and so will usually be cheaper than a rubbish removal service.
The downside of using the council collection service is there are limitations on what can and can't be taken, and they only tend to happen once a week, which can be frustrating.
#Break down the waste before its collected
Unless your rubbish is extremely heavy, skip hire companies will tend to charge by the volume of waste collected. So, if you have the time, you should always break down larger items so that they take up less space in the skip.
#Use skips for large stuff, and man and van for lighter waste
If you have lots of heavy and dirty waste then it will probably more cost effective to use a skip as they are useful for containing waste when you are generating it.
On the other hand Man and Van Manchester is usually up to 30% cheaper than hiring a skip for more general waste. So maybe consider splitting your waste between the two options.