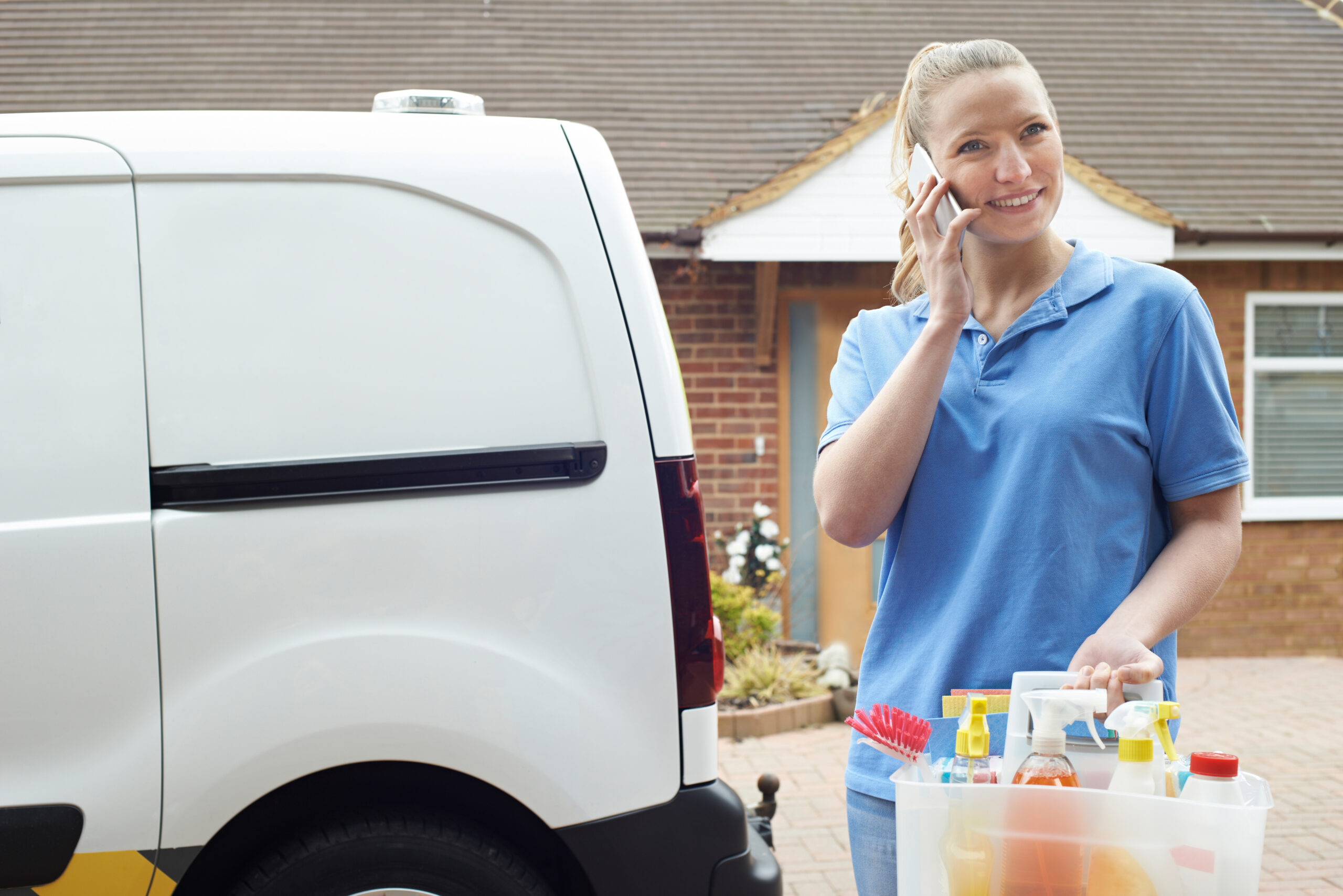 Drive Success: Join the Revolution of Self-Employed van Drivers
The world of self-employment offers freedom, flexibility, and the opportunity to be your own boss. As a self-employed van driver, you have the unique advantage of taking control of your career and maximizing your earnings. However, finding clients and growing your business can be a challenge. That's where the Man and Van app comes in. Join the revolution of self-employed van drivers and discover how this innovative platform can drive your success to new heights.
Unleash the Power of Technology: In today's digital age, technology plays a pivotal role in connecting businesses and customers. The Man + Van app harnesses this power, revolutionizing the way self-employed van drivers find clients. By leveraging the app's intuitive interface and cutting-edge features, you gain access to a vast network of potential clients actively seeking your services. It eliminates the need for extensive marketing efforts, allowing you to focus on what you do best: providing exceptional transportation solutions.
Reach a Wider Audience: One of the greatest challenges for self-employed man with a van drivers are expanding their reach and finding clients beyond their immediate network. With the Man + Van app, geographical limitations are a thing of the past. The app connects you with a diverse range of clients in your area who are actively searching for reliable van services. Whether it's helping someone move house, clearing out a space, or transporting items to a recycling centre, the app provides a platform to showcase your expertise and attract new customers.
Gain Trust and Credibility: Building trust and credibility is essential for any self-employed professional. The Man + Van app recognizes the importance of establishing a solid reputation in the industry. The app's verification process ensures that you are a trusted and reliable driver. Clients can view your profile, check your ratings and reviews, and make informed decisions when choosing their preferred van driver. This transparency builds confidence and instils trust in potential clients, giving you an edge over your competition.
Optimize Efficiency and Time Management: As a self-employed van driver, time is money. The Man + Van app optimizes your efficiency and time management by streamlining the booking process. With just a few taps on your smartphone, you can view available jobs, select the ones that align with your schedule, and confirm bookings directly through the app. The app's user-friendly interface and real-time notifications ensure that you stay organized, maximizing your earning potential and minimizing downtime.
Enjoy Flexibility and Freedom: Flexibility and freedom are the hallmarks of self-employment, and the Man + Van app enhances these qualities. As a registered driver on the app, you have the power to set your availability, choose the types of jobs you prefer, and dictate your pricing structure. You can work around your personal commitments and enjoy the flexibility to create a work-life balance that suits your needs. The app empowers you to take charge of your business and tailor it to fit your lifestyle.
Access Additional Business Opportunities: The Man + Van app is not limited to only moving services. It opens doors to various additional business opportunities. Clients often require assistance with waste removal, furniture delivery, or other transportation needs. By being part of the app's network, you can tap into these opportunities and diversify your revenue streams. This versatility expands your client base and offers new avenues for growth and success.
Conclusion: Join the revolution of self-employed van drivers by embracing the Man + Van app. This innovative platform empowers you to drive your success by connecting you with a wide range of clients actively seeking your services. Through its technology-driven approach, the app enables you to reach a larger audience, establish trust and credibility, optimize efficiency, enjoy flexibility, and access additional business opportunities. Don't miss out on the opportunity to take your self-employed man and van salford driver business to new heights. Embrace the Man + Van app and experience the revolution firsthand. Sign up today and drive your success to new horizons!