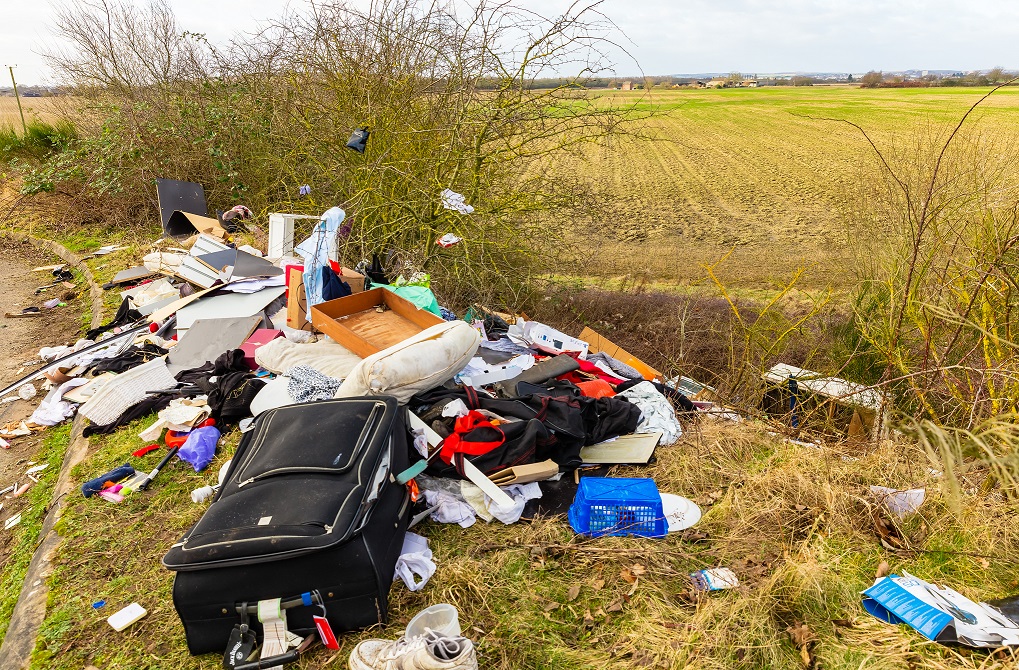 A rubbish Coronavirus trend: Fly-tipping
There are lots of trends that have emerged this year, during the COVID-19 pandemic – such as rainbows in the window, zoom video quizzes and an increase in the number of people now working from home. But while most of these are positive, there is one that isn't – fly-tipping! And it's been noticed by our drivers, from man and van armagh to man and van Wolverhampton.
Research published by The Telegraph earlier this year, states that "fly-tipping in rural communities has soared by 300% during the lockdown period". Read on to find out more about this disturbing trend.
What has contributed to the rise in fly-tipping?
The rise in fly-tipping since the start of lockdown back in March is not a coincidence. Many Local Authority tips and recycling centres closed in line with Government advice. A man and van nottingham told us that he had also begun to receive more people requesting quotes for taking stuff to charity shops, but he had to turn the jobs down as many charity shops closed as well.
At the same time as all of this was happening, people found themselves with more time on their hands at home, and so many began home renovation projects – and they needed somewhere to get rid of the rubbish they created.
How do we clear up the mess?
The majority of mess created by fly-tipping is left to the local Council to clear up, but there is a cost to this. Sources show that in 2019, the UK taxpayer spend £60m on clearing up fly-tipping and this was before the coronavirus lockdown even happened meaning councils will have to spend much more than this this year, and probably next.
It can get worse as well, especially if fly-tippers leave their rubbish on your land or near your property. Local authorities are notorious for being slow to react in instances like this, and may even refuse to come and deal with it unless you pay a fee. Ultimately, it is the land-owners responsibility to remove any rubbish that has been dumped on their land.
What's the solution?
If you are wondering how to get rid of your rubbish, or have been a victim of fly-tipping during lockdown and the council aren't able to help you out, then download the FREE Man and Van app today.
We have reliable and rated drivers all over the country, from Man and Van Winchester to Man and Van Aberdeen, waiting to help you move everything from rubbish to garden waste.