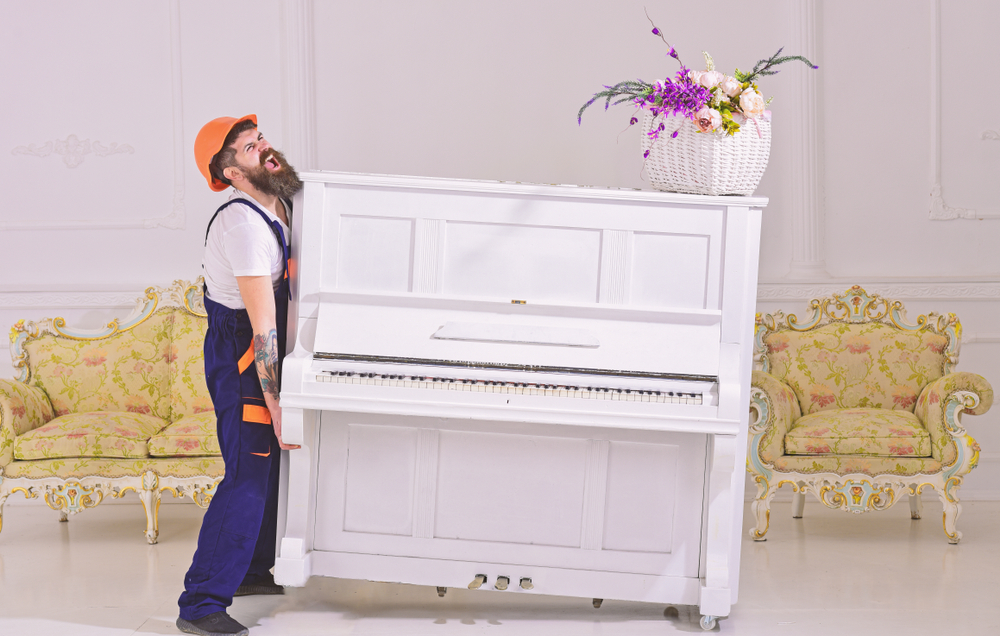 5 Of The Most Awkward Things To Move
One of the great things about having your own home is that you can fill it with whatever you want – such as large pieces of nice-looking furniture. However, as man and van southampton will tell you, one of the downsides of this is that one day you might have to shift it.
We had a chat with lots of the rated independent drivers who are registered on our app, from Man and Van Aberdeen to Man and Van Bristol, and asked them what some of the most awkward things to move are. And here is what they had to say:
Artwork
Artwork tends to have sentimental value to the client, can be expensive and is very special – all things that can fill man and van drivers with dread. So, please make sure your art is packed carefully so that we can make sure we transport it safely.
Aquariums
Fish struggle to cope with disruption and change, so the last thing they want is to be sloshing around in the back of a van! The temperature change they will be subject to, could also have a negative effect on them as well. So, if you do have an aquarium and you are planning on moving, the best thing you could do with your fish is to either give them away or sell them.
However, if you can't bear to part with them, then drain most of the tank and transfer your fish to a holding container. Place the filter in a chemical free container. Move your fish and tank yourself by car, rather than asking the man and van to do it – both the fish and the mover will thank you for it.
Hot Tubs
Hot tubs provide movers with so many logistical nightmares you wouldn't believe it! From gathering supplies, emptying them, and getting them into the van – is no wonder many man and van drivers rate them as awkward. You may be surprised to learn that hot tubs can weight anywhere from 408 to 453 kilos – which presents another problem – finding a man and van with a big enough van to accommodate them.
Pianos
If you want to find out who your real friends are, ask them to move a piano with you! Pianos are similar to hot tubs in terms of logistical nightmares – they weigh a lot; they are big and they are more delicate than they look.
To really ensure your piano removal is a success you need at least four people, one or two moving dollies, and some straps.
Pool Tables
Yes, pool tables. Again, a logistical nightmare. They can weigh up to 453 kilos, like hot tubs, so you need to be prepared to disassemble them. If there are stairs involved this is even more important.
Have you got a move coming up that requires moving one or more of the items on our list? Upload your job to Man and Van to get quotes from independent rated drivers from Man and Van Aberdeen to Man and Van wolverhampton.